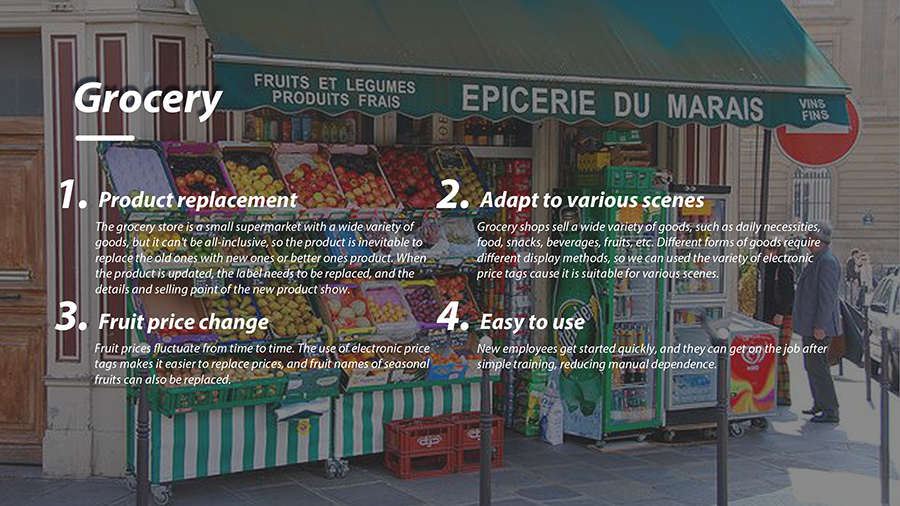 Electronic shelf labels enhance in-store efficiency and reduce labor costs generated by the daily implementation of the pricing policy.

Our ESLs and our software solution offer real-time pricing while optimizing price policy. It also means that the store staff has more time to advise customers and better price integrity, resulting in fewer fines and a higher level of customer satisfaction.

Graphic electronic labeling is a solution especially suited to the fruit and vegetable aisles thanks to large display e-Paper labels and product display on televisions. Beyond the price, many pieces of information may change frequently. ESLs can simplify and usually complex pricing management (piece, kilo, batch management).